Gift your guests with a sweet treat! Antoinette Boulangerie offers many event favor options to choose from.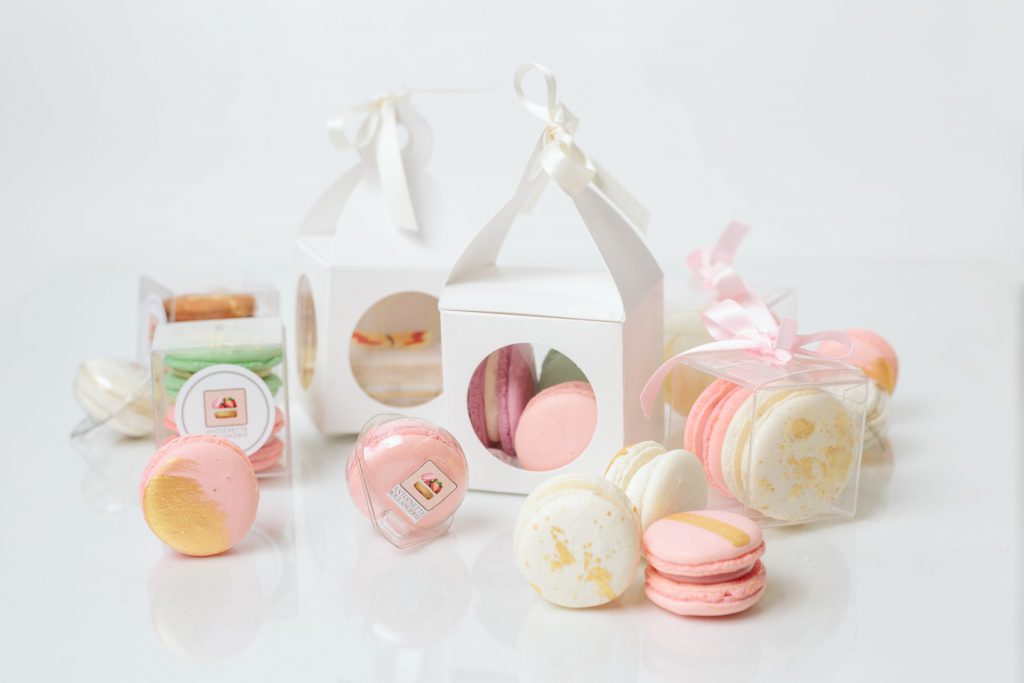 French Macaron Favors
Two count macaron clear favor boxes, perfect for showers and weddings. Colors and flavors are customizable. Minimum order for Custom Macarons with Favor Boxes is 50 macarons or 25 favor boxes. Clients can provide us with ribbon and personalized stickers for the boxes and our team will assemble each one. Favors are $5.50. Please order at least two weeks in advance.
Custom Cookie Favors
If you want favors to match the theme and colors of your event with more personalization, our custom cookies are a great option. We have a wide array of cutters to fit any special event.
Custom Cookies are $4.50 with a minimum of 12 cookies. Please place orders at least three weeks in advance due to high demand.
Petit Fours Favors
Our Petit Fours are layered almond cake filled with raspberry jam and covered in liquid fondant in a color of your choosing. The favors come in 2" square and sit in a white lantern box that can be tied with up ribbon. Favors are $4.00 each. Please order at least two weeks in advance.
Mini Croissants Favors
Everyone loves a little breakfast snack after late nights on the dance floor. We offer all of our famous croissants in smaller portions. We can package the croissants in a cellophane bag that can be personalized with a label sticker. Check out our catering menu to view prices of minis.